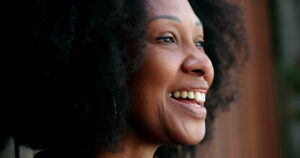 At Celina Family Dentistry, your care is important to us. That is why we put the effort into bringing you technologically advanced dentistry. Prevention is paramount to the success of your smile, and new tools and techniques help us to catch diagnoses early.
Digital imagery gives us the ability to notice concerns with less radiation. This approach also allows your dentist to capture more images in a quicker fashion. Fotona laser dentistry provides a more precise way of removing damaged or diseased tissue in order to protect your smile over the years. Discover the advantages of embracing technology with helpful preventive care in Celina, TX.
Laser Dentistry Brings New Precision
Our dedication to state-of-the-art dentistry begins with both technique and helpful new tools. Fotona dental laser technology allows for the precise treatment of a wide variety of concerns. This process gives your dental care provider the ability to make highly accurate decisions in the removal of damaged tissue. It is possible to avoid sutures and bleeding by using concentrated light instead of a scalpel. This method also limits the necessity for anesthesia. Restorative procedures can be speedier when you avoid chemically numbing your mouth.
Speak to us about how Fotona lasers work to bring you better oral health care. Laser dentistry is also helpful in other applications such as cosmetic dentistry, as well. LipLase™ is a procedure that aims to give you fuller lips without the need for injectables. This process has another useful application in the treatment of sleep apnea by keeping your airway free.
Digital Imagery Provides Greater Information
Digital x-rays are a helpful way of bringing you better preventive care. While traditional radiography is generally considered to be safe, this method emits a fraction of the radiation. In addition to that benefit, your provider is also able to capture more images than with film. More radiographs mean more information for your dentist. This can be helpful in reaching an early diagnosis.
We also employ other methods of digital imagery that are beneficial to the quality of your dental care. CariVu® early cavity detection is a process that uses light to determine weaknesses in your enamel. This can help you limit the possibility of tooth decay quickly as cavities form. Knowledge is key in the protection of your smile, and this method allows you to take control before further damage occurs.
Helping You With The Latest Care In Celina, TX
Your preventive treatment is pivotal in the future of your smile. For more information or to schedule an appointment, give us a call at Celina Family Dentistry in Celina, TX at (214) 851-0130. Our dedication to advancements in dental technology gives you the ability to take control of your oral health.