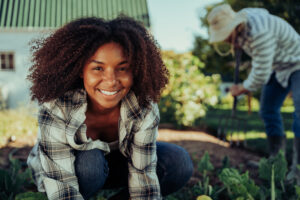 If you have received a diagnosis of a form of diabetes, it is important to make the effort in keeping your glucose numbers at a healthy level as much as you can. Unfortunately, this is not always the simplest thing to do, but placing an emphasis on controlling your condition can make all the difference in your health outcomes. Managing diabetes can be a tricky task, but it can pay off in preventing serious harm to your smile.
Diabetics need to take special care of their smile, so learn more about the connection between your blood sugar and your smile with our team of helpful preventive dental professionals in Celina, TX. Your condition can impact the quality of your smile in a variety of ways, and so it is important to take the time to understand your role. Schedule a cleaning and examination with our team and discuss your diabetes with your dentist!
Is It Time For Your Next Dental Checkup? Stick to Your Schedule
As a diabetic, your routine visits to the dentist are vital in keeping an eye on any problem developments. While consistent appointments for checkups are important for anyone, there is an extra need for those with your condition. If it has been longer than six months since your last cleaning and examination, take this opportunity to find your way back to your schedule of preventive care. Be sure to keep to this timeline of visits in the future, as they are a pivotal part of your oral health maintenance.
These appointments start with a dedicated cleaning of the surface of your teeth. For diabetics, keeping a clean smile is especially important, as high blood sugar can cause your body to release sugars into your saliva. While you are in the office, take the time to ask all of your questions about managing diabetes for your specific oral health needs.
Managing Diabetes Can Help You To Avoid Cavities And Tooth Loss
Individuals with diabetes are at an increased risk of tooth decay and even loss. The good news is that with tightly controlled glucose numbers, you are able to minimize your risk of serious dental concerns. Managing your condition can be difficult on your own, so rely on your team of healthcare providers to help you understand how to make positive choices. Keeping to your schedule of dental checkups is a great way to identify and treat any problems as soon as they start to develop.
Learn About Diabetes And Your Dentistry In Celina, TX
Diabetics need to take special care of their smile. To learn more or to schedule an appointment for a checkup, give our team a call at Celina Family Dentistry at (214) 851-0130, and talk with a knowledgeable dentist!