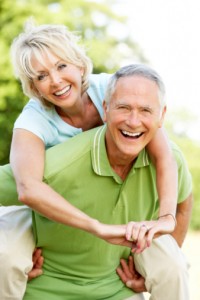 The American Cancer Society (ACS) reports that about 40,000 people will be diagnosed with oral cancer this year. While one-fourth of patients diagnosed with oral cancer don't have any risk factors, the majority of oral cancer cases can be prevented with proper care and diagnosis. This week, April 22-28, is Oral, Head, and Neck Cancer Awareness Week, and Dr. Ganjoor would like to decrease your risk of developing oral cancer.
What is Oral Cancer?
Oral cancer is classified as cancer that occurs in the mouth, lips, gums, cheeks, throat, tongue, or any other area of the oral cavity. The most common symptoms of oral cancer include mouth sores that bleed easily or don't heal, pain that doesn't go away, lumps in the throat or cheek, and white or red discoloration of oral tissues.